At LCS, we have a tremendous team of providers and support staff.
Each person brings unique and valuable skills, perspective, and presence to our practice.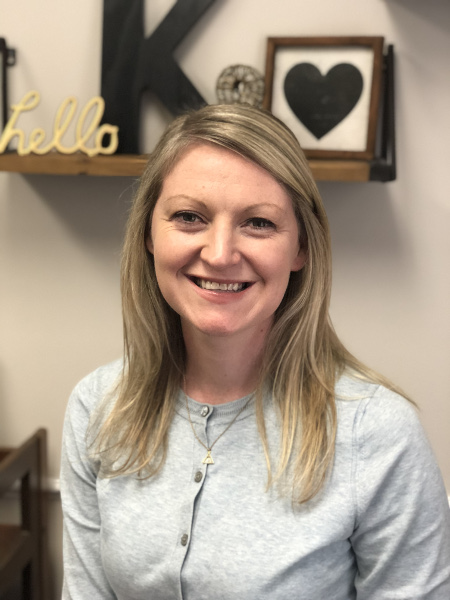 Karin Fields
PhD, LMHC
Executive Director

Read Bio
Karin (she/her/hers) is the Executive Director of Lucent Collaborative Services. She is a Licensed Mental Health Counselor and Licensed Clinical Supervisor for the State of Florida. Karin received her Doctoral degree in Counselor Education from the University of Florida. Previously, Karin received her Master's degree in Rehabilitation Counseling with a specialization in Mental Health from the University of Florida. As a Licensed Supervisor, Karin enjoys serving as a mentor to new professional counselors throughout the process of licensure. As the Clinical Director, Karin oversees clinical recruitment, training, development, supervision, and community engagement for LCS.
Incorporating multicultural, holistic, and narrative approaches, Karin sees clients of all ages and backgrounds, with specializations in working with children and teenagers dealing with relational conflict, adults coping with stage of life changes, and the impact of significant life transitions on the family system. Karin's professional focuses include peer/relational issues, family roles and transition, attachment, spirituality, sexuality, identity development, and counselor competence. As an adoptive mother herself, Karin is passionate about providing support to adoptive families at all stages of the process. Karin is also a Certified Narrative Enneagram Practitioner, and she regularly incorporates the Enneagram into the therapeutic process to deepen self-awareness and facilitate personal and relational growth and healing.
In addition to her role as a counselor and supervisor, Karin also enjoys writing, speaking and presenting for local, national and online audiences. Karin believes that connection is crucial for a healthy, fulfilling life, and she is passionate about helping others experience community and relationship. Karin loves spending time "extroverting" with her family and friends, traveling, and taking walks with her kids and her beagle.
"Let me hold the door for you. I may have never walked in your shoes, but I can see your soles are worn, your strength is torn under the weight of a story I have never lived before. Let me hold the door for you. After all you have walked through, it is the least I can do." – "Empathy" by Morgan Harper Nichols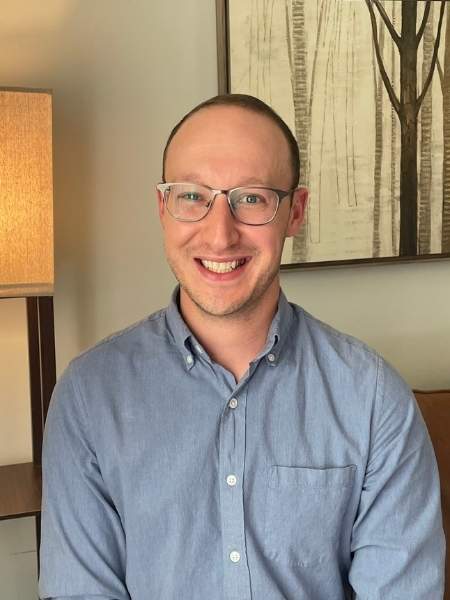 Jason Simon
Ed.S., LMHC
Director of Clinical Supervision 
Read Bio
Jason is an Assistant Clinical Director at LCS. He is a graduate of the University of Florida, where he earned his Master's and Specialist's degrees in counseling. Prior to joining the LCS team in 2016, Jason gained valuable clinical experience in various settings, such as the Alachua County Crisis Center, Meridian Behavioral Health Care, and Metamorphosis, a residential substance abuse treatment center. These experiences taught him many things, but if you ask him, the most valuable lesson he learned was the power of healing through relationships. In counseling, Jason prioritizes creating a safe, open space for his clients to explore, grow, and change.
Jason has a passion for meeting clients where they are by creating a nonjudgmental and supportive environment. He has gained experience in a variety of areas, including substance abuse, depression, anxiety, life transitions, and men's issues. He also enjoys working with couples and teenagers. In addition to his work with clients, Jason also assists the clinical director in training and supervision of clinical interns. Jason brings a positive energy and presence to the room no matter who is sitting across from him.
When not in the office, you could find Jason at home playing with his dogs, watching a baseball game, or out on the town with his wife.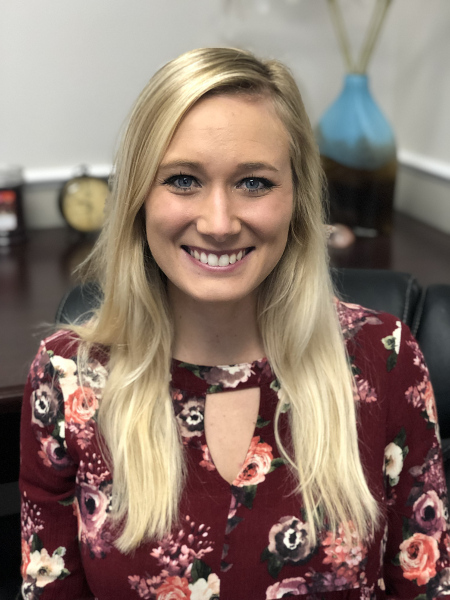 Donielle Englert
Ed.S., LMHC
Director of Clinical Development 
Read Bio
Donielle is the Director of Clinical Development
of LCS. Donielle is a graduate of the Counselor Education program at the University of Florida where she received her Master's and Specialist degrees in Marriage and Family Counseling. She is passionate about working with a variety of clients, including couples and families, using an integrative approach to co-facilitate change, trust, and safety in session.
Donielle is experienced in working with a wide range of diagnoses, with specializations in working with individuals having trouble coping with ADHD, anxiety, depression, anger management, substance abuse, sexual abuse, physical and intellectual disabilities. In addition, when working with couples and families, she aims to assist them in deepening their connection and identify shared meaning through their experiences relating to issues of intimacy, sex, and communicating expectations and needs.
As a therapist, Donielle works to establish an understanding that everyone is doing the best they can with what resources they currently have, while also empowering her clients to utilize therapy as a resource for growth. In session, she provides a non-threatening atmosphere filled with authenticity, care, and cathartic humor. She challenges her clients in a warm and transformative way expanding their insight about themselves.
Outside of work, Donielle enjoys spending time with her husband, eating anything sushi, drinking coffee with friends, connecting with nature, and cuddling with her pets.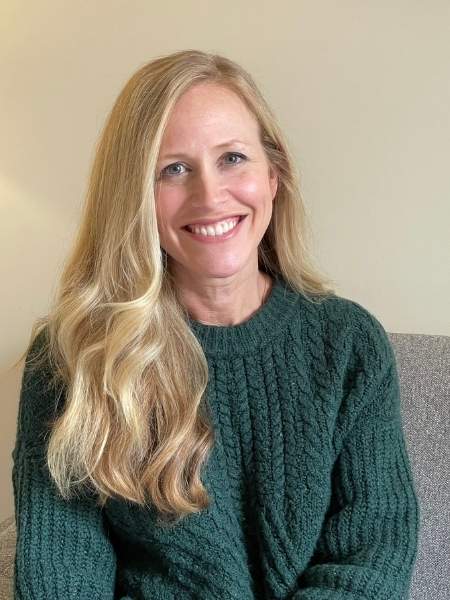 Kim Teitelbaum
PMHNP-BC
Assistant Director of Psychiatric Services
Read Bio
We are so excited to welcome Kim, a Psychiatric Nurse Practitioner, to the LCS team! Kim is a graduate of the University of Florida and is a long-time Gainesville resident. She holds dual board certifications as a Psychiatric and Adult Nurse Practitioner and has been serving patients in the Gainesville area since 2007. She has worked in various settings in the field of psychiatry, including inpatient, partial hospitalization, primary care, and outpatient clinics. Kim has enjoyed teaching psychiatry clinical rotations to nursing students from the University of Florida and various other colleges. Kim has also served as a Guardian ad Litem volunteer in the 8th judicial circuit of Alachua county.
Her approach to patient care is collaborative and patient-centered and she strives to encourage autonomy and self-advocacy for her patients related to the use of psychiatric medications. Kim values a holistic approach in psychiatry and strives to incorporate the physical, spiritual, emotional, and sexual aspects of a person's life into their care for the best treatment outcomes. She believes in getting to know her patients though relationship development and an understanding of their goals and ideas for their own wellness. Her professional interests include working with patients undergoing life transitions, those dealing with mood or sleep disturbances, obsessive thoughts or fears, anxiety, sexuality and gender identity exploration, eating disorders, women's mental health, and family or role stressors. Kim seeks to create a safe and non-judgmental environment for people to seek care without fear.
In her spare time, Kim enjoys reading, listening to podcasts (and would love to hear your recommendations!), hiking, connecting with friends, her partner, 2 young children and 2 dogs.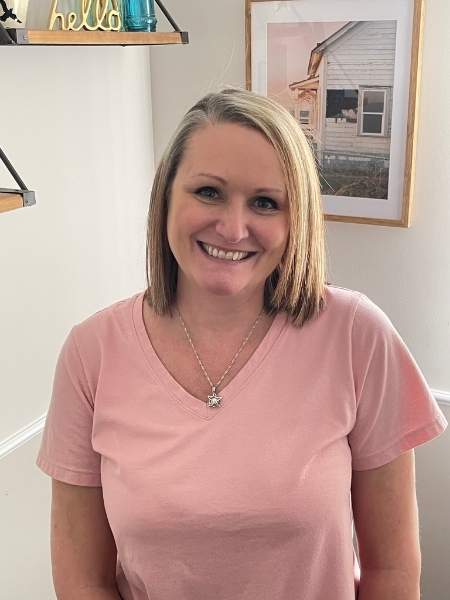 Jessica Callanan
Director of Administrative Operations 
Read Bio
Jessica is the Director of Administrative Operations at LCS and handles all aspects of referrals, billing, and the administrative tasks of running our office behind the scenes. Starting with us in early 2015, Jessica brings many years of experience in Healthcare Administration. She and the rest of the administrative team are the backbone of LCS that allows us to meet people where they are. She considers her job more of a life mission than just "work". Jessica is energized by helping to make sure that all points connect so that we may serve our clients and support our Clinical Staff.
In her spare time, Jessica loves spending with her children. She has recently discovered a passion for animals and has many pets, including a Chihuahua, two cats, an axolotl, and a hermit crab. She also enjoys traveling and visiting new places.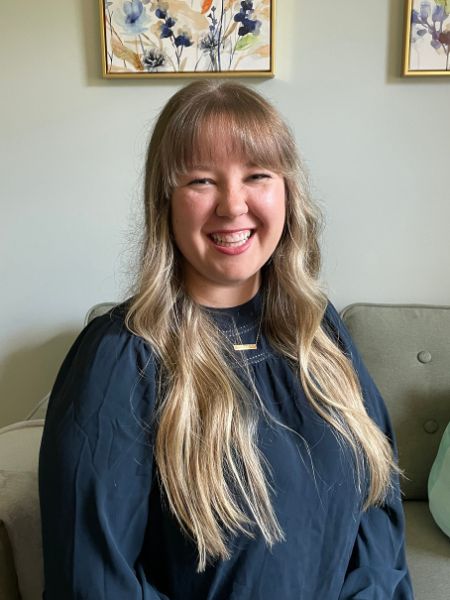 Sarah Stewart
Ed.S., LMHC
Read Bio
Sarah is a graduate of the University of Florida Counselor Education program with her Master's and Specialist degrees in Mental Health Counseling. She is also a Certified Narrative Enneagram Practitioner. She is passionate about promoting self-awareness and partaking in the process of growth and change. Sarah has received training in Crisis Intervention, Dialectical Behavior Therapy, and Mindfulness-Based Therapy. She has also received training form the National Alliance for Eating Disorders. She has worked in a variety of settings such as the Alachua County Crisis Center where she worked with adults in crisis, Devereaux Advanced Behavioral Health Center where she worked with adolescents dealing with behavioral challenges related to trauma, and the UF Disability Resource Center where she worked with college students coping with physical and mental health barriers by helping them achieve their academic and professional goals.
At LCS, Sarah's main population of focus is adolescents and adults who are working through anxiety, depression, and trauma. In addition, she has clinical experience in working in areas such as grief, shame, self-harm, suicidal ideation, body-image issues, eating disorders, life transitions, faith-based issues, relational challenges, discrimination, and personality awareness. Her approach to counseling is holistic and integrative, with the focus being about balancing evidence-based practices with the worldview and values of her clients.
Sarah incorporates a variety of approaches such as Person-Centered, Narrative, Somatic,Cognitive Behavioral, Dialectical-Behavioral, Internal Family Systems, Strengths-Based,Feminist, Multicultural, and Trauma-informed counseling. Her style of therapy can be described as curious, compassionate, and warm. Above all else Sarah values creating safety and connection in the counseling space, which is evident as soon as you walk into her cozy office space. When Sarah is not working, she likes to spend time at the beach, going to the theater, and frequenting her favorite local coffee shops with her loved ones.
"Part of getting to know yourself is to unknow yourself—to let go of the limiting stories you've told yourself about who you are so that you aren't trapped by them, so you can live your life and not the story you've been telling yourself about your life." -Lori Gottlieb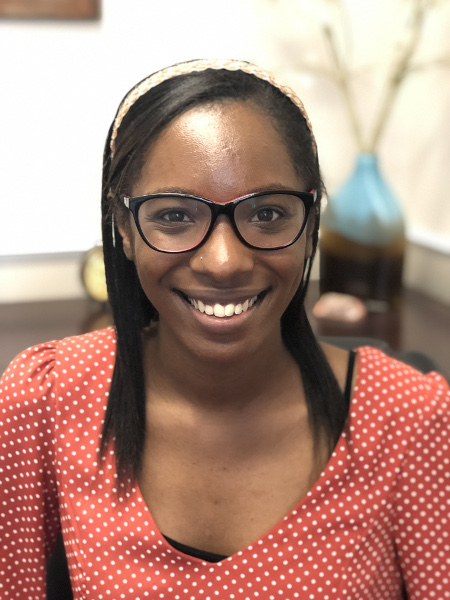 Tatiana Edouard
Ed.S., LMHC
Read Bio
Tatiana earned her Master's and Specialist degrees in Mental Health Counseling from the University of Florida. She holds a Bachelor's degree in Psychology from the University of Central Florida. A substantial amount of Tatiana's clinical work is in play therapy, helping children work through issues of divorce, life transitions, ADHD, anger, and emotional regulation. Additionally, she has clinical experience in helping adolescents and adults navigate through religious/spiritual trauma, depression, shame, identity work, grief, anxiety, self-harm, sexual trauma, LGBTQ+ related issues, racial oppression, identity work and relationship concerns.
Tatiana primarily takes a humanistic, person-centered, and strengths-based approach to her therapy. She often integrates AEDP and Narrative therapy as well. Tatiana aims to ensure that her work is multicultural, intersectional, and trauma-informed.
Tatiana holds a warm, energetic, non-judgmental and compassionate presence in her sessions. She believes all humans are valuable/worthy, and that each hold the ability to move towards their individual needs. Tatiana believes her job as a therapist is to walk along side her clients, and help create a space for them to heal, reconnect to themselves, and grow. When Tatiana is not in the office, you can find her teaching STEM-focused labs, playing board games with friends, or dancing to Taylor Swift!
"Therapy is not about becoming. It's about unbecoming all the things you believed you had to be to be loved." – Dr. Hillary L. Mcbride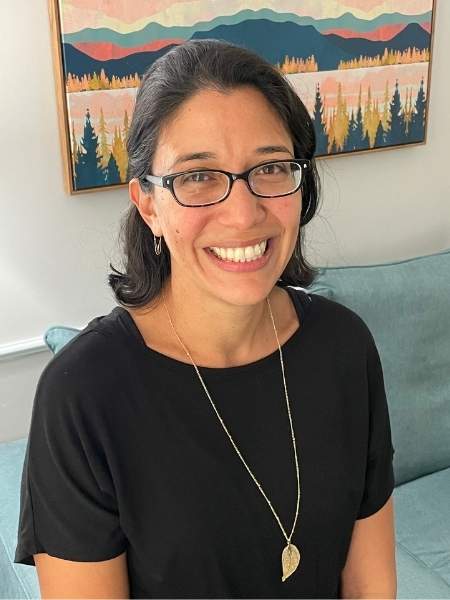 Read Bio
Ana graduated from the University of Florida with her Master's in Marriage and Family Counseling. She is passionate about helping people find healing and freedom to become their best selves. As a therapist, Ana has worked with individuals in all stages of life including adults, couples, children, and families. She works with relationship conflicts, boundaries, depression, anxiety, emotional regulation, body image, high functioning autism in females, ADHD, faith-based issues, and life transitions including marriage, divorce, postpartum, college, and later life. Ana places a high value and priority on connecting and building a trust-based, safe relationship with her clients to help them grow to their fullest capacity.
Ana's warmth and intentionality are seen through her various counseling techniques including Person-Centered, EMDR, Cognitive-Behavioral, Solution-focused, Internal Family Systems, and the Gottman method with couples and relationships. With a high value for holistic health, she enjoys seeing clients thrive in mind, body, and spirit. Being Hispanic and Spanish-speaking, Ana is sensitive and compassionate towards social issues facing a multicultural community.
Outside of the counseling room, Ana can be found spending time with family and friends, spending time outdoors, or exercising.
"You may encounter many defeats, but you must not be defeated. In fact, it may be necessary to encounter the defeats, so you can know who you are, what you can rise from, how you can still come out of it." -Maya Angelou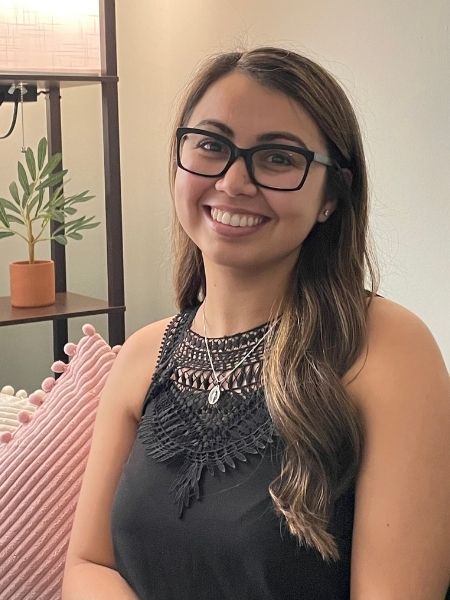 Read Bio
Lauren is a double Gator, graduating from UF with her Bachelor's in General Psychology and her Master's and Specialist degrees in Marriage and Family Therapy. She has worked primarily with children and adolescents, a population she finds most enjoyable to serve, through the use of play therapy, talk therapy, and family therapy for difficulties with emotional regulation, identity formation, and life transitions such as family separations, school graduations, and puberty. Lauren also helps young adults navigate stress, anxiety, grief, trauma, identity exploration, communication, life transitions, faith-based issues, emotional regulation, and relational distress. She also provides couples counseling for those dealing with miscommunication, lack of intimacy and connection, parenting issues, and values conflicts. Lauren offers a collaborative therapeutic approach that blends humanistic, experiential, systemic, and cognitive-behavioral models of treatment, creating a warm and nurturing yet challenging and educational environment. 
Lauren has described her experience as a therapist as a humbling privilege, holding the belief that it takes immense courage and strength to be vulnerable and honest about things otherwise kept hidden from the rest of the world. She believes every person holds inherent worth, dignity, and value and cherishes the individual experiences entrusted to her. She encourages her clients to be curious with her as they work together to discover new possibilities for growth, healing, and positive change.
A note that found her when she needed it most is now one of her core beliefs and favorite reminders to share: "You are never too much. And – at the same time – you are always enough."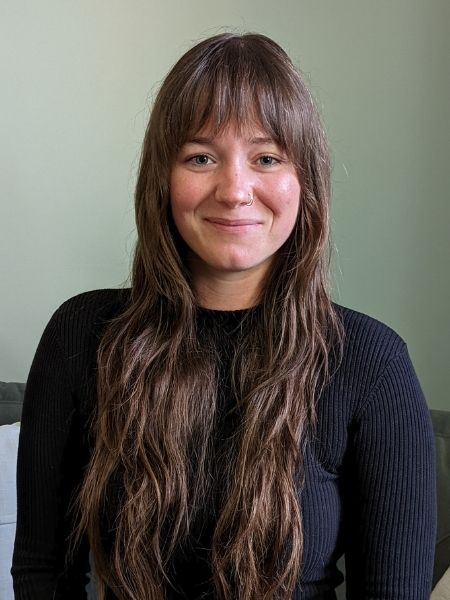 Madison Curry
Ed.S., LMHC
Read Bio
Madison (she/her/hers) graduated from the University of Florida with Master's and Specialist degrees in Mental Health Counseling in August of 2021. Prior to that, she studied poetry and literature. Madison's experience with clients includes navigating PTSD, complex post-traumatic stress symptoms, anxiety, dissociation, substance use, relationship patterns, lack of sense of self, psychosomatic symptoms, grief and loss, embodiment, and sexuality. She has experience working with a variety of identities and is queer, poly, and kink-affirming.
Madison primarily uses EMDR and Sensorimotor Psychotherapy to provide a body-oriented approach to counseling. Madison believes that the body is a crucial lens from which to bear witness to our lived experiences and deeply values the knowledge and adaptability of the nervous system.
Outside of the therapy room, Madison engages in her own embodiment practices and is often playing outdoors, writing, reading, or spending time with her loved ones.
"The body always leads us home." – Pat Odgen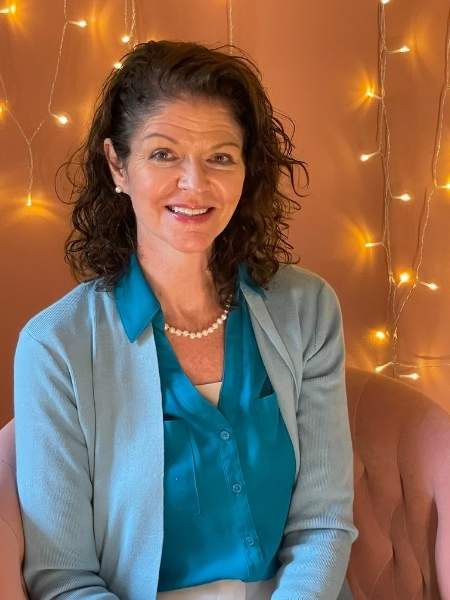 Dee Dee Scharf
PhD, LMHC
Director Emeritus and
Founding Partner
Read Bio
Dee Dee is the Director Emeritus and founding partner of Lucent Collaborative Services, formerly, LCS Integrative Counseling & Consulting Services, Inc. She desired to create and grow a network of professionals whom connect, desire to be "of service," and strive to create an atmosphere of unconditional belonging, acceptance, and healing.
Dee Dee received her Master of Health Science degree in Vocational Rehabilitation Counseling and proceeded to gain experience in working in private and non-profit facilities and employee assistance programs doing counseling and rehabilitation counseling (as well as medical and vocational case management,) with adults and children whom were born with or incurred severe injuries or disabilities. She also gained experience administering all levels of psychological and psycho-social assessments.
While pursuing her doctorate in Counselor Education in with an emphasis in Rehabilitation Counseling, Dee Dee worked with non-profits that serve families impacted by domestic violence, troubled youth, people with traumatic brain injuries, addictions, children with disabilities, and children who experienced trauma. She also worked as a professor for three different universities, teaching courses and supervising graduate students.
Dee Dee has enjoyed working with various niches over the years, including play therapy, body work, disability issues, divorce, domestic violence, assessing and treating people with ADD, Autism Spectrum Disorder, anxiety, PTSD, depression, bipolar, grief, life transitions and adjustments, identity & identity changes, and more.
Because of Dee Dee's insatiable desire to keep learning, she is currently obtaining credentials as a Certified Autism Spectrum Disorder Clinical Specialist and a Sensorimotor Trauma Specialist. She is passionate about treating and researching neurodiversity, neurodivergency (Attention Deficit Disorder, Autism Spectrum Disorder, Dyslexia, Dyspraxia, Tic Disorders), LGBQTI+ populations, PTSD/trauma, and overlapping factors.
"The sea and the fog and the dew and the mist are all but one, whether clouded or clear."
-Kahlil Gibran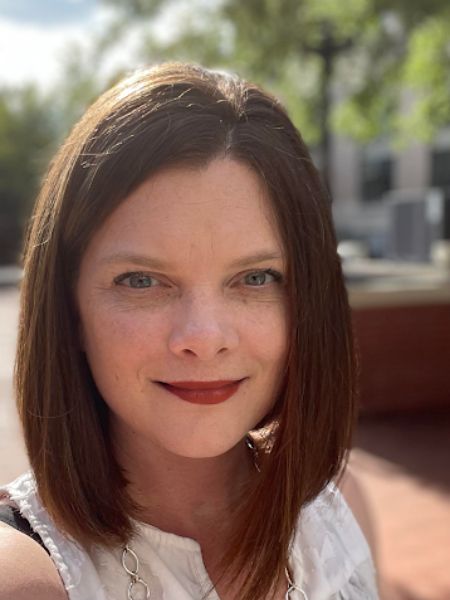 Arin Sandora
MOT, OTR/L
Occupational Therapist
Read Bio
Arin graduated in 2006 from the University of St. Augustine with a Master of Occupational Therapy degree. She has worked in a variety of settings across the lifespan including acute care, skilled nursing, and outpatient services with the majority of her experience in pediatrics and young adults. She has completed extensive training to work with breastfeeding infants and developmental delays early in life. She just launched Milk & Honey OT in 2022 to reach families in the Gainesville area seeking in-home OT services.
She is passionate about parenting as a co-occupation and the challenges parents face when raising a child with diverse developmental differences. She is warm, empathetic, and trauma-informed with a heightened sensory awareness to meet a client where they may be in each moment. Arin utilizes creativity to engage and motivate children in a meaningful play-focused activity, while encompassing the needs of the family unit in each stage of development.
Arin's areas of focus include sensory processing, developmental disabilities, breastfeeding difficulties, feeding aversion, oral motor deficits, fine motor delays, reflex integration, visual processing deficits, self-care management, and engagement in meaningful occupation. Arin is also TOTs certified, has completed advanced training in Beckman Oral Motor Protocol, and has completed the advanced coursework for the SOS Approach to Feeding.
In her free time, Arin enjoys time with her family hiking through the national parks or staying home to care for her sheep and donkeys. She is currently learning to grow flowers.
Her personal philosophy is, "Always leave people better than you found them."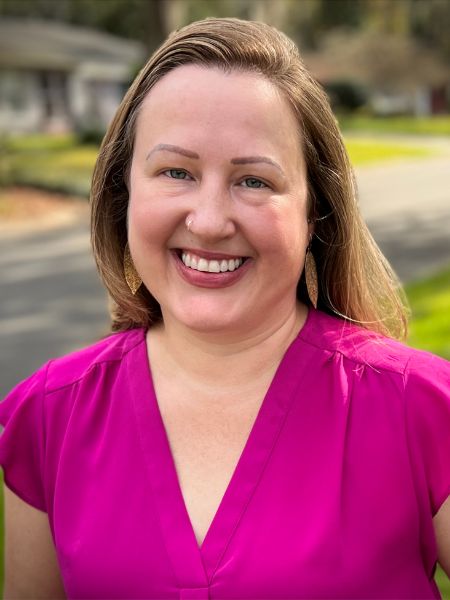 Julie Frisbie-Knudsen
PMHNP-BC
Psychiatric Nurse Practitioner
Read Bio
Julie (she/her) is a Psychiatric Nurse Practitioner with years of caring experience. She has received Bachelor degrees from both the University of Florida (Psychology) and the University of Central Florida (Nursing.) Her Master of Science in Nursing degree was earned at Valdosta State University, where she went on to complete her Post-Master's Certification as a Family Psychiatric Mental Health Nurse Practitioner. She is dually board certified, both as a Psychiatric and Adult Nurse Practitioner.
Foremost, her approach is rooted in genuine caring and listening. She believes in incorporating both medicinal and counseling interventions to serve her patients. Her firm belief is that counseling and psychiatry must happen together to reach lasting wellness. As the saying goes, "medicine is a lifejacket, and therapy teaches you the skills to swim."
Julie's specialties include serving those experiencing ADHD, anxiety, and depression, as well as focusing on the areas of women's mental health and adoptive families. Prior to practicing in Psychiatry, Julie was the nursing coordinator at the Arc of Alachua County working with individuals with intellectual and developmental disabilities for almost a decade. Additionally, Julie is one of the few psychiatric providers in the area to serve children and adolescents.
Outside of the office, Julie enjoys laughing, sleeping-in, and spending time with her partner, 4 children and 2 dogs. Julie says it rejuvenates her to spend time outside, and to commit to being an introvert with no plans!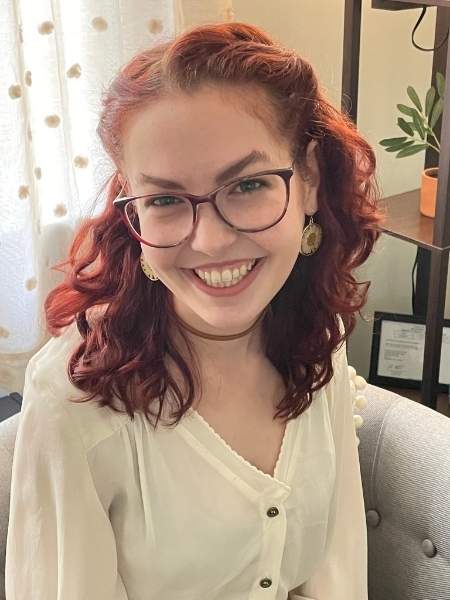 Terra Lilkendey
Ed.S.
Registered Mental Health Counselor Intern 
Read Bio
Terra has attained her Masters and Specialist degrees in Mental Health Counseling from the University of Florida. She also holds a Bachelor's degree in Psychology from the University of Central Florida. Terra's life focus has been to support, educate, and advocate for children and adolescents. The majority of clinical work she's completed has concentrated on providing safe spaces for young clients to process trauma, life transitions, and a variety of other challenges. Particularly, she has worked to support children and teens through anxiety, depression, self-harm, suicidality, ADHD, divorce/family challenges, emotional regulation, and trauma. She is dedicated to providing children with the language and tools to support their social and emotional growth. Additionally, Terra is highly passionate about providing trauma-informed services to those with marginalized identities. Specifically, she has clinical experience supporting the identity work of those within the LGBTQIA+ community.
Terra's counseling style is primarily child-centered, systemic, and strengths-based. Terra works to provide a safe, comforting, non-judgmental, and warm space where clients are free to express themselves genuinely. To do this she also works to make sure her counseling is intersectional, multicultural, social-justice-oriented, and trauma-informed. She believes strongly in the power of the therapeutic relationship and the insight a client holds in themselves.
In sessions, Terra provides an understanding, warm, compassionate, engaging, and comforting presence. Terra believes deeply that every person is valuable and is deserving of respect, safety, and compassion. She works to walk alongside her clients as they navigate through their journeys.
Outside the office, Terra loves reading, baking, watching movies and TV shows, and spending time with her pets and loved ones.
"People are just as wonderful as sunsets if you let them be. When I look at a sunset, I don't find myself saying, "Soften the orange a bit on the right-hand corner." I don't try to control a sunset. I watch with awe as it unfolds." – Carl Rogers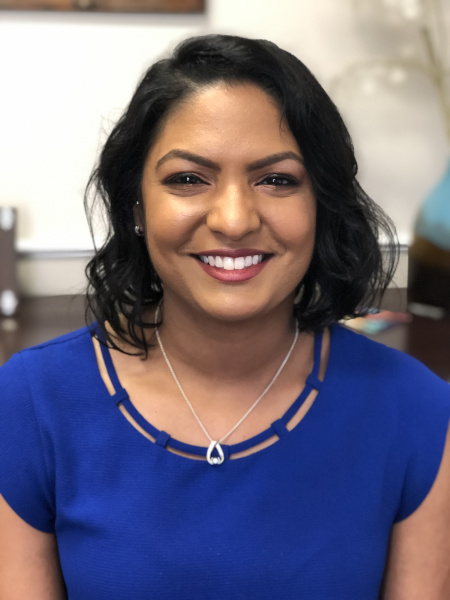 Lorena Colina
Ed.S.
Registered Mental Health Counselor Intern 
Read Bio
Lorena (she/her/hers) received her Master's and Specialist degrees in Mental Health Counseling and Marriage and Family Therapy at the University of Florida. Her experience includes navigating issues related to trauma and crisis, grief and loss, suicidal ideation, depression, anxiety, life-transitions, and self-esteem. Lorena also has experience with couples and families working on healing ruptured relationships, rebuilding trust and safety, considering separation, and rediscovering their love for one another.
Lorena is a passionate advocate for social justice in our communities, and for emotional and physical safety in our relationships. That passion comes through in her trauma-informed systemic approach to therapy. Her clinical foundation is rooted in Relational-Cultural Therapy and Emotionally Focused Therapy. Lorena offers clinical services in both Spanish and English.
Lorena holds a kind and authentic presence in her sessions. She meets vulnerability with deep compassion, empowerment, and above all, respect. Lorena believes people are complex and are doing the best they know how, given their circumstances and resources. She works collaboratively with clients to create a safe space where they can speak freely and receive support. She believes people are fiercely resilient and can carve their path to healing. Navigating that journey is her focus in counseling.
In her free time, Lorena loves spending time with her partner and kitty and going on outdoor adventures.
Lorena recibió su maestría y especialidad en consejería de salud mental y terapia matrimonial y familiar en la Universidad de la Florida. Su experiencia incluye navegar temas relacionados con trauma, crisis, duelo, pérdida, ideación y conducta suicida, depresión, ansiedad, transiciones de la vida, y problemas de autoestima. Lorena también tiene experiencia con parejas y familias sanando relaciones fracturadas, reconstruyendo la confianza y la seguridad, considerando la separación y el divorcio, y redescubriendo el amor en sus relaciones.
Lorena es una apasionada defensora de la justicia social en nuestras comunidades, y de la seguridad emocional y física en nuestras relaciones. Como consejera manifiesta esa pasión, a través de su enfoque sistémico informado sobre el trauma. Su base clínica tiene raíces en la Terapia Relacional-Cultural(RCT) y la Terapia Enfocada en Emociones(EFT).
Lorena tiene una presencia amable y auténtica en sus sesiones. Ella recibe la vulnerabilidad de cada persona con profunda compasión, empoderamiento y, sobre todo, respeto. Lorena cree que las personas son complejas y ponen su mejor esfuerzo de acuerdo con sus circunstancias y recursos. Ella trabaja en colaboración con los clientes para crear un espacio seguro donde puedan hablar libremente y recibir apoyo. Segura en que los seres humanos somos fuertes y con capacidad de construir su propio camino a la sanación, navegar ese viaje es su enfoque en la consejería.
En su tiempo libre, a Lorena le encanta compartir con su pareja y gatito, y disfruta de la naturaleza.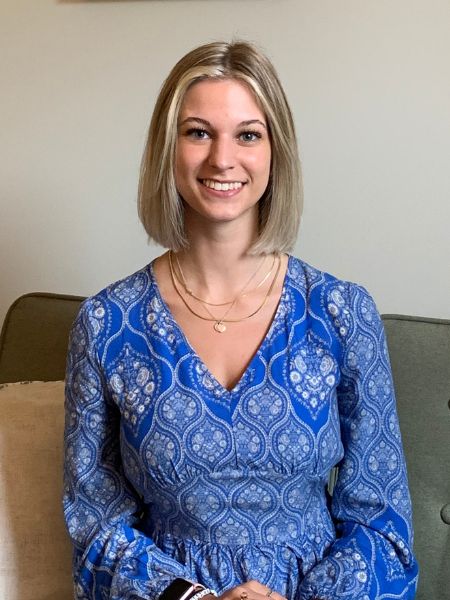 Victoria Roland
Ed.S.
Registered Mental Health Counselor Intern 
Read Bio
Victoria (she/her/hers) is a graduate of the University of Florida where she earned her Master's and Specialist degrees in Mental Health Counseling. As a therapist, Victoria works through a humanistic, systemic lens. She includes Narrative, Solution-Focused, mindfulness techniques, as well as trauma-informed practices. She believes that the therapeutic relationship is an important aspect of therapy and strives to create an authentic space for clients. She uses humor, and empathy to challenge her clients while having an understanding that we are human.
Victoria enjoys working with clients ranging from adolescents to adults who are undergoing life transitions, ADHD, those who are neurodivergent, physical and mental disabilities, navigating anxiety, depression, lack of sense of self, interpersonal relationships, trauma, and everyday struggles. She is passionate about mental health advocacy within the disability population and military/Veteran communities.
During her free time, she is fond of reading, writing poetry, baking, yoga, kayaking local springs, and spending quality time with her friends and family.
"We delight in the beauty of the butterfly, but rarely admit the changes it has gone through to achieve that beauty." -Maya Angelou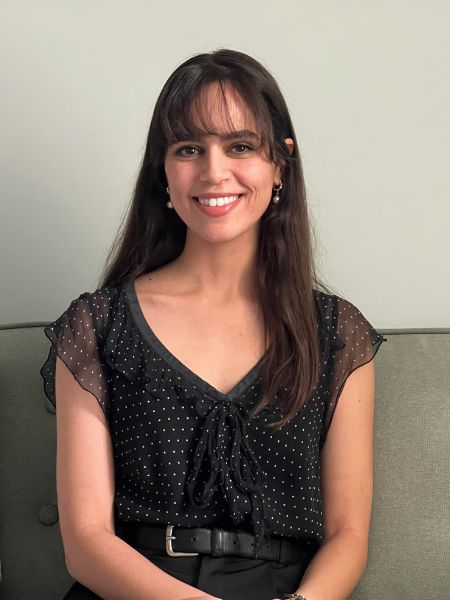 Melissa Marques
Ed.S.
Registered Mental Health Counselor Intern 
Read Bio
Melissa Marques (she/her) is a graduate of the counselor education program at the University of Florida where she earned her Master's and Specialist degrees in Mental Health Counseling. Melissa believes genuine trust and connection is the key to an impactful therapeutic relationship and strives to create this connection by being transparent and welcoming to all who enter her sessions. Melissa's mission is to provide a safe space for all clients where they can work towards growth and positive change. Melissa does this through curiosity, challenge, and empathy.
As a counselor Melissa enjoys working with clients in helping them understand the power of perspectives with approaches such as Cognitive Behavioral Therapy, solution-focused therapy, narrative therapy, and trauma-focused interventions. It is important for Melissa to tailor her work specifically to each client and their presenting concerns. Melissa enjoys working with clients in all stages of life, with areas of special interest in adolescents and young adults during significant times of adjustment and stress. She loves working with clients to help them navigate issues such as anxiety, depression, self-harm, poor self-esteem, life transitions, and everyday struggles. Other areas Melissa is passionate about include working with LGBTQ+ individuals, individuals who have experienced trauma, and those working through grief and loss.
In her spare time Melissa enjoys reading, discovering new music, watching TV shows or films, and catching up with friends.
"Just because no one else can heal or do your inner work for you doesn't mean you can, should, or need, to do it alone."-Lisa Olivera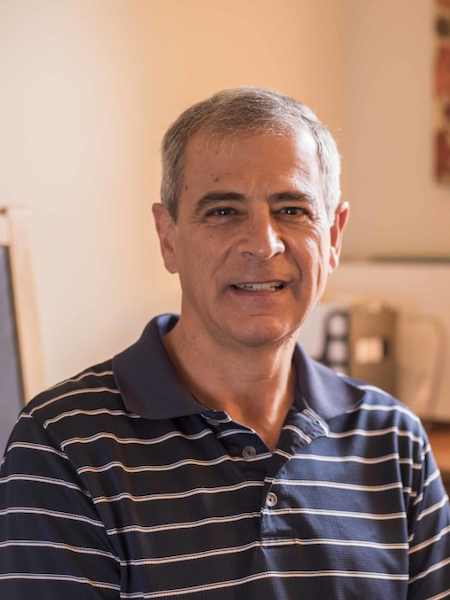 Curtis Christie
Director of Business Management 
Read Bio
"What would we do without Curtis?" This is a sentiment that has been expressed since he began working with LCS in 2011. In order to serve our clients well, we have to be able to stay in business. Curtis handles that. With 35 years of experience as an Accounting Manager for Gainesville Regional Utilities, Curtis retired in 2010 and found himself looking for another challenge. LCS has certainly reaped the benefits of his coming out of retirement (willingly) in order to help LCS continue to be a thriving and unique presence in Gainesville by encouraging good business practices. His team spirit, attention to detail and ability to look forward makes Curtis a vital part of what we do as a business and a practice.
As our resident "ST" on the Myers-Briggs, Curtis brings a new and challenging perspective to the day-to-day operations and long-term vision of the practice. And, of course, we tease him a little for being too serious. When Curtis is not working, he enjoys running stadiums, visiting family and cheering on his home teams from New York where he grew up.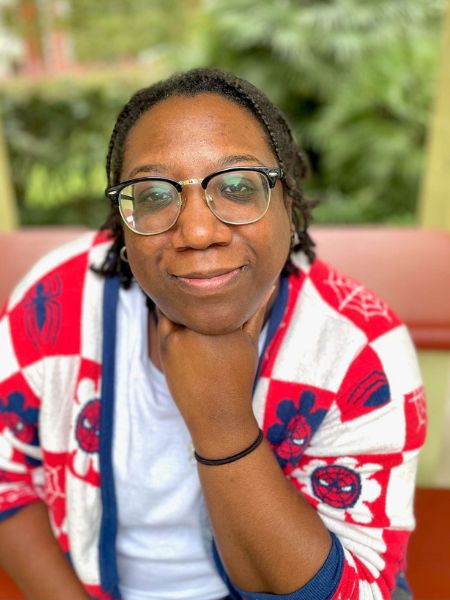 Nick Clark
M.A., M.S.
Registered Mental Health Counselor Intern
Read Bio
Nick (They/Them) graduated from Southern New Hampshire University with a Master's in Mental Health Counseling in May 2023. Formerly, Nick studied at the University of Florida, receiving their bachelor's and master's in Family Youth and Community Sciences. Nick's counseling experience with clients includes navigating the complex transition from college to the workforce, anxiety, depression, cultural and racial identities, self-work, sexuality, kink, and gender identity. Nick is comfortable working with those of various identities in all aspects of life, including queer, poly, and kink-affirming.
Nick primarily uses narrative and internal family systems therapy to provide a sense of understanding to oneself through all aspects of life, hardships, and changes. Nick believes that the narrative of someone's life and past experiences are all parts of their healing journey to empower clients.
As a person in the queer community, Nick firmly advocates for all LGBTQIA+ topics and has a passion for working with those in the community whose voices are not heard. Nick has a personal connection to the BIPOC community, offering a place of safety and comfort, all while working towards the goal of healing and acceptance, however, that may come. With that, Nick affirms all intersecting identities, including but not limited to sexuality, gender identity, and romantic orientation.
Outside the therapy room, Nick engages in writing and journaling to continue to work on themselves, but also for the enjoyment of the hobby. Nick also enjoys comic books, reading, gaming, card games, and music.
"Take a day to heal form the lies you've told yourself and the ones that have been told to you." – Maya Angelou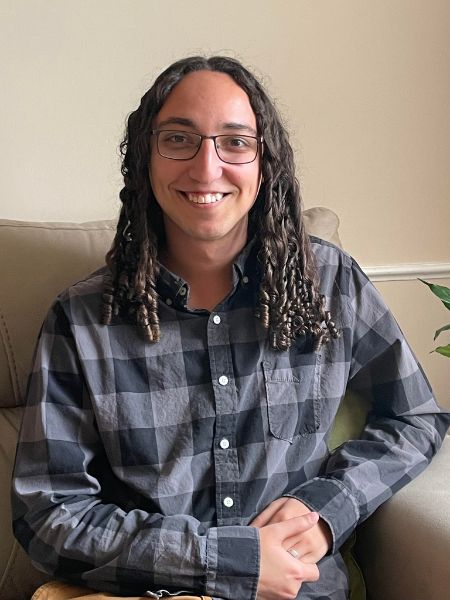 Kyle Coady
Graduate Clinical Intern


Read Bio
Kyle (he/him) is a practicum student currently seeking his Master's and Specialist degrees in Mental Health Counseling from the University of Florida. Kyle works primarily from a person-centered and systemic approach, with the goal of providing a warm and nonjudgmental space for clients in which they are free to explore and express all aspects of their identities and form a holistic sense of self. Kyle has experience working with kids on the autism spectrum, as well as crisis counseling with people of all ages. Kyle's areas of interest include working with trauma, grief, anxiety, depression, transitional difficulties and family/interpersonal relationships. In sessions, Kyle provides a calm and comforting presence, and he believes that understanding oneself is an ongoing process that requires patience and curiosity. Outside of the office, Kyle enjoys reading, watching tv, listening to podcasts, playing video games, and spending quality time with his loved ones.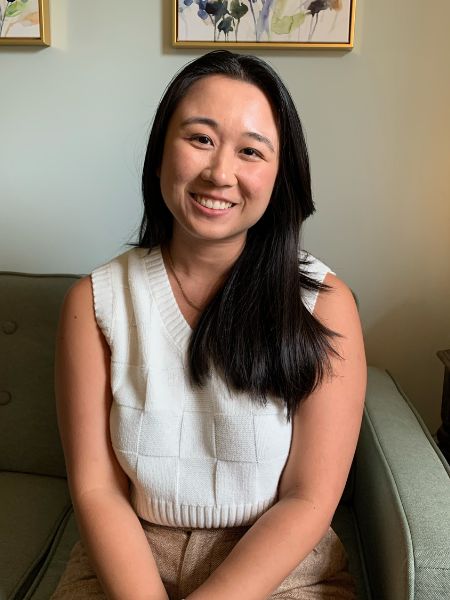 Justine Bahoyan
Graduate Clinical Intern


Read Bio
Justine(she/her) is a graduate student at the University of Florida, where she will earn her master's and specialist degree in Mental Health Counseling. As a counselor, Justine prioritizes authentic connection with clients where each one feels welcomed and seen in their story. Affirming the importance of culture and roots in one's story, Justine strives to meet clients in their space with compassion, warmth, and respect. She aims to cultivate empowerment and growth within her clients, believing in their power and resilience.
Justine supports clients through a person-centered, multicultural, and systemic lens. She values the importance of individuals naming and re-authoring their stories through narrative therapy, living life authentically to themselves. Healing is not linear, and it is a process with ups and downs. Justine believes healing starts with connection, and will walk alongside her clients through the storm and together discover what meets them at the end of the road.
Justine has experience working with adolescents in school-based settings. She is interested in continuing her work with adolescents and supporting adults of all ages. As a Filipino-American, Justine holds a passion for social justice advocacy and helping minoritized communities uplift their voices and be heard. Justine is interested in trauma, stress management, anxiety, life transitions, identity, self-esteem, interpersonal relationships, and everyday struggles.
Outside of the therapy space, Justine enjoys reading books, writing poems, spending time with loved ones, and listening to and creating music.
"You do not just wake up and become the butterfly. Growth is a process." -rupi kaur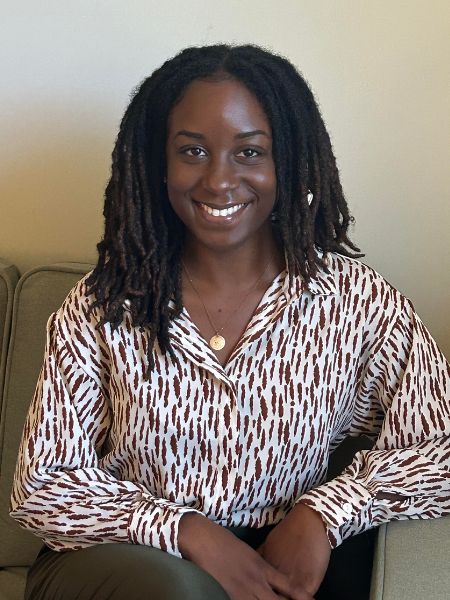 Read Bio
Cassandra (she/her) is a graduate student at the University of Florida, where she will earn her Master's and Specialist degrees in Mental Health Counseling in December of 2023.
Cassandra aims to provide a safe and welcoming environment for clients to show up wholly and authentically themselves – where they will be met wherever they are in their journey. Cassandra works primarily from a person-centered, collaborative, strengths-based approach using a multicultural lens. Cassandra's foundation is rooted mainly in Narrative Therapy with the goal of encouraging clients to find their voice by sharing their stories, making sense of their experiences, and allowing the space to develop more empowering stories that align with who they aspire to be!
Cassandra has worked to support children and adolescents from diverse backgrounds with a range of presenting concerns. Cassandra's areas of interest include working with trauma, stress and anxiety, grief, depression, and ADHD.
In her free time, Cassandra enjoys listening/dancing to music, watching her favorite anime, working out, trying new food restaurants, and spending quality time with her loved ones!
"Owning our story and loving ourselves through that process is the bravest thing we will ever do."– Brene Brown